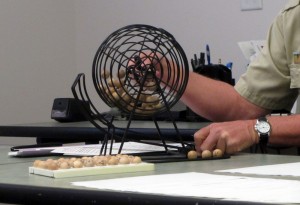 We were addicts, determined to win. Three days in a row we got up early to try our luck. It was a game of chance, watching the bingo numbers tumble inside their cage. Yet money was not the prize. Instead, we were hoping to win a permit to hike The Wave.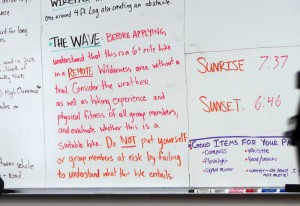 The Wave is a geological beauty in the Paria Wilderness area, just south of the Utah border, near Page, Arizona. Prior to 12 years ago, anyone could hike this area, known for its pink and orange rock formations that look like waves. Then someone realized the area was going to be destroyed without some regulation. And regulate they did. Only 20 people per day are allowed to hike this area. Lottery number one: ten spots are available online, four months before your desired hiking date. Over 400 people per day could be vying for those spots during the high season. Lottery number two: the other ten spots are available the day before you hike. Depending on the season, 50 to 120 people are praying for a lucky draw.
It's a simple enough process. Show up to the BLM Visitor Center before 9am, fill out an application, and wait. At 9am, you are assigned a number.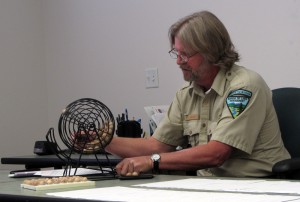 Those numbers, etched onto bingo balls, are put into a hopper. Spin, spin, spin, draw, draw, draw, until the 10 permits are assigned. Everyone is friendly enough, yet there is a certain tension in the room, desperation over getting your number called.
While we wanted to do this hike, Ken and I were pretty Zen about the whole experience. Some foreign tourists wait five, six, seven days and still don't get picked. There are plenty of other things to do in Kanab, so it was not hard for us to go three mornings in a row.
October is one of the more popular months for visitors to try their luck in the lottery. Temperatures are about 20 degrees cooler and crowds are smaller. That didn't stop us from having large showings at our lottery mornings. 120, 83, and 77 people on our three days. Sadly, our number was never called. No bingo, no hike of The Wave for us.