After enjoying Halloween and a show with my friend Sallie in Salt Lake City, Ken made a last-minute decision to fly to Los Angeles to visit his friend David. That left me with a car and a drive across Nevada.
Before you think I did some wild gambling and other crazy stuff, a la Fear and Loathing in Las Vegas, it was pretty much one of the most boring drives in my life.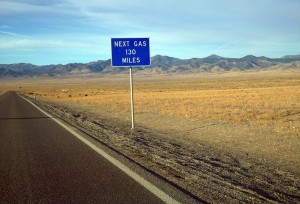 I made my way toward Bishop, California, and over the next eight hours I saw almost nothing. A gas station here, an extinct volcano there, some slightly interesting mountain peaks. If you want to get lost, try the middle of Nevada.
I spent three days in Chalfant Valley, home to my friend Julie, her husband Bill, and the lovely two-and-a-half year old Violet. East of the Sierra Mountain range, nestled in the desert valley, the area is desolate and beautiful at the same time. We hiked to see the Ancient Bristlecone Pine Forest and visited the Owens Valley Radio Observatory, home to 10 large telescopes.
It was nice to play games, relax, and drink wine. Hope Ken is okay in that L.A. traffic!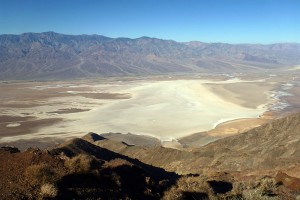 Needing to make my way to Las Vegas to meet Ken at the airport, I left Bishop a day early to squeeze in a visit to Death Valley National Park, home to some of the hottest temperatures and lowest elevations on earth.
It was hot, it was low. And it was nice to have some me time.