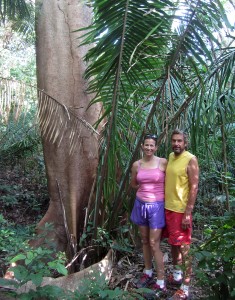 After a long day spent molding young minds (into the shapes of puppets), I looked forward to relaxing with my high school comrade Beth and her family. To be honest, I didn't really know her that well, having drifted out of touch since high school. She's got a biology degree and was in a band in Alaska? Really? And she's married to a pilot/mountain climber/adventurer? Really?!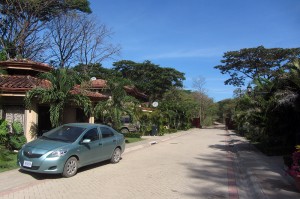 That biology degree came in handy when Beth, Bob, and I ventured behind their idyllic (practically suburban) house to hike a trail through the forest. Beth launched right back into Montessori mode, teaching me about monkey combs and, um, whatever that other thing is.
Though my time was running short, one cannot depart the Nicoya Peninsula without going surfing. This is Costa Rica's Surf HQ, its Hang Ten U. Bob rides the waves just about every day. Beth has taken lessons. Me? I had never even been raked over a choka bommie in the pocket of a corduroy party wave. I have no idea what I just said.
After numerous runs, sometimes utilizing unconventional techniques developed on the spot, I am proud to convey to you my surfing method in three easy steps: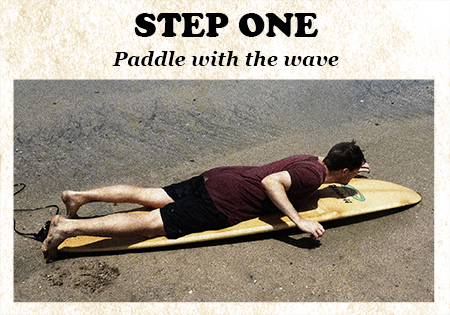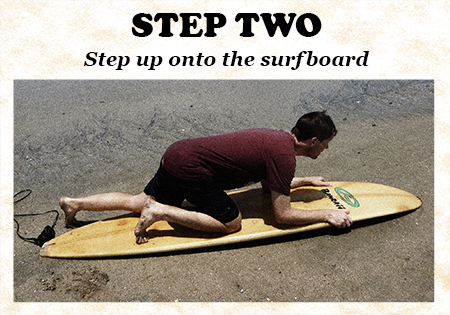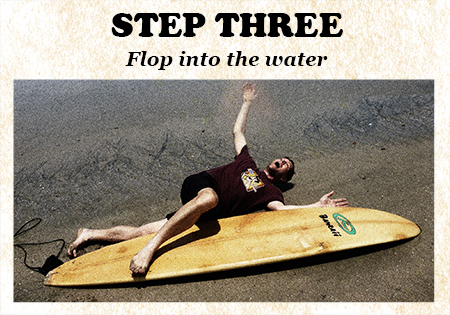 A couple times, I managed to ride the wave in a kneeling position, approximating the view of one of the many dogs who can surf better than I.
At this point, I would like to show a clip of my hosts' son Clayton effortlessly riding a wave. However, documenting this achievement proved more difficult than I expected.
[youtube_sc url="http://youtu.be/h6h0cD0st1Q"]
All I can offer are my thanks to Beth and the gang for a memorable weekend.
And a non-moving image of the aforementioned surfer dude in action, with his dad looking on.