Next Stop: Dresden
February 16th, 2014 | by Ken
Prague is so darn close to other historic European cities, and I had a couple of unclaimed days in my itinerary. I couldn't help but add a third country to my two-week trip.
Venice is a just few hours away, as are Berlin and Nuremburg. I chose a closer destination, right over the border: Dresden, Germany. As part of the former East Germany, it fits into the Cold War theme taking shape on this trip. My interest had also been piqued by two individuals: my friend Lori and a guy named Kurt. We'll get to them later.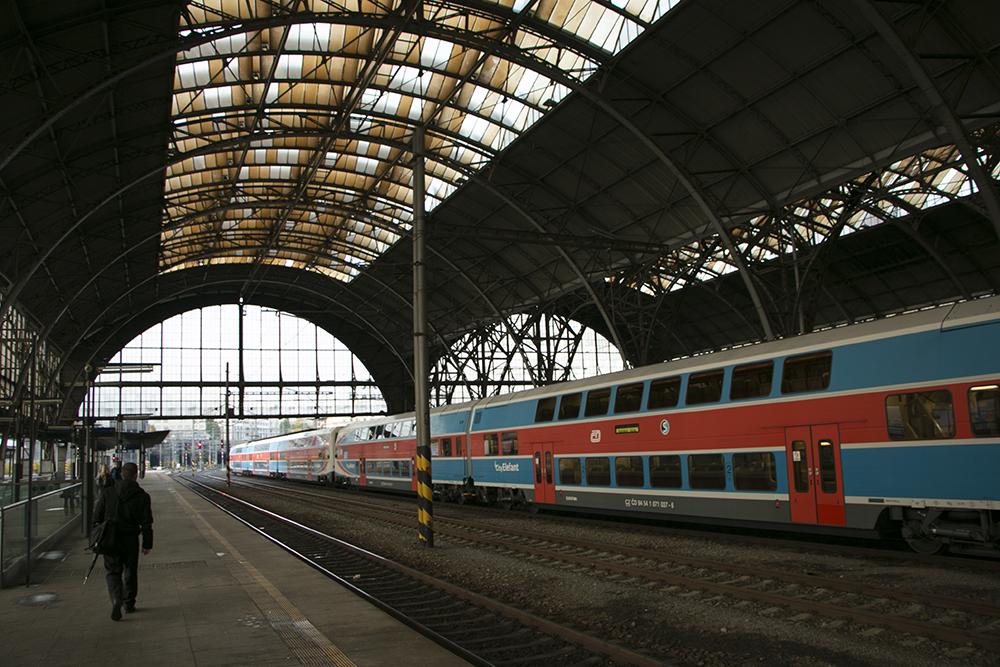 First, gotta get there. As one would expect, the trip was easy. An English-speaking clerk in Prague sold me a train ticket (for 724 Kč, about US$36) and then waited in Praha hlavní nádraží station (they could use more benches) until my platform was posted. If you've ever watched a train arrive at the station and wondered which car you're supposed to ride in, you'll understand my delight at finding a screen identifying each car.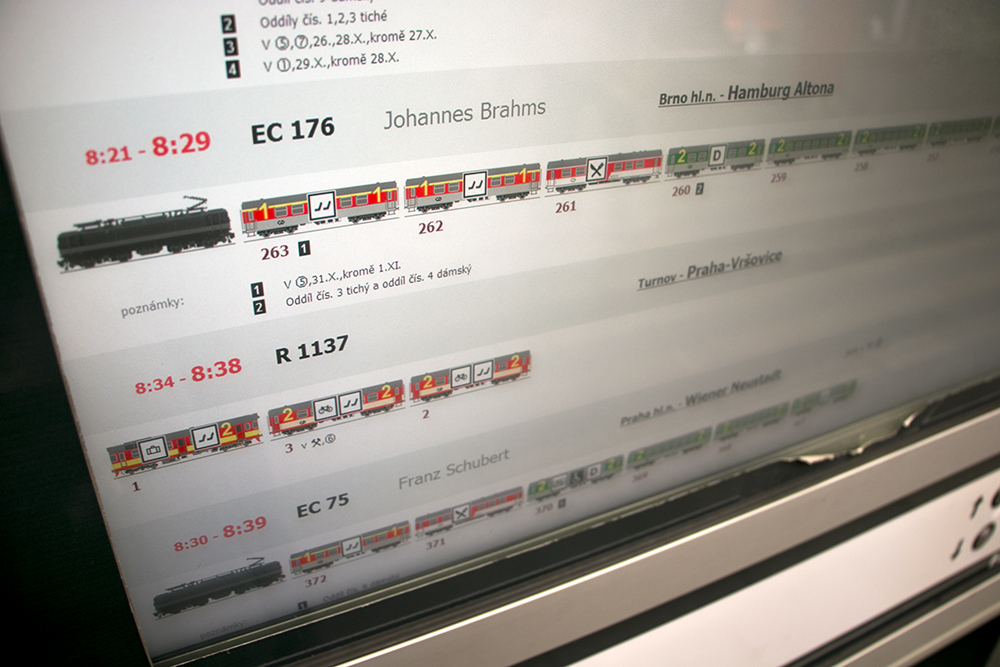 We cruised through the countryside, our only indication of crossing the border being that the announcements changed languages. In just over two hours, we arrived at Dresden's Hauptbahnhof.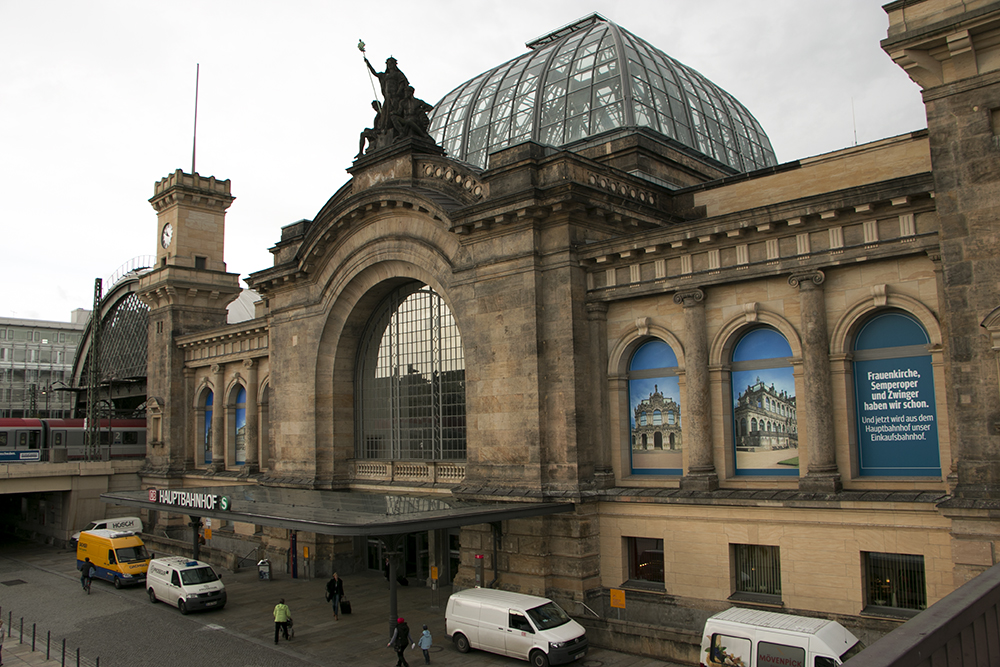 Oops, my hostel is actually closer to Dresden's Neustadt station, so it's back onto the train for a short hop to the neighborhood north of the Elbe River.
Lollis Homestay (which is a hostel, not a home stay, but why nitpick?) came highly-recommended by Lonely Planet. After just a few moments on its website, I knew I had to stay there.
They promise 10% off your bill if you can prove you don't use nuclear or coal-fired energy:

And a free night's stay if you can entertain the other guests for an hour:

You don't get that at the Four Seasons (this is where my friend Henry deadpans, "That's why I stay at the Four Seasons.").
Sadly, no, I didn't break out the Czech puppets and entertain the crowd for an hour. Neither did anyone else. However, I did experience a dose of that quirky Lollis charm… in my room.