East Germany Under Glass
February 21st, 2014 | by Ken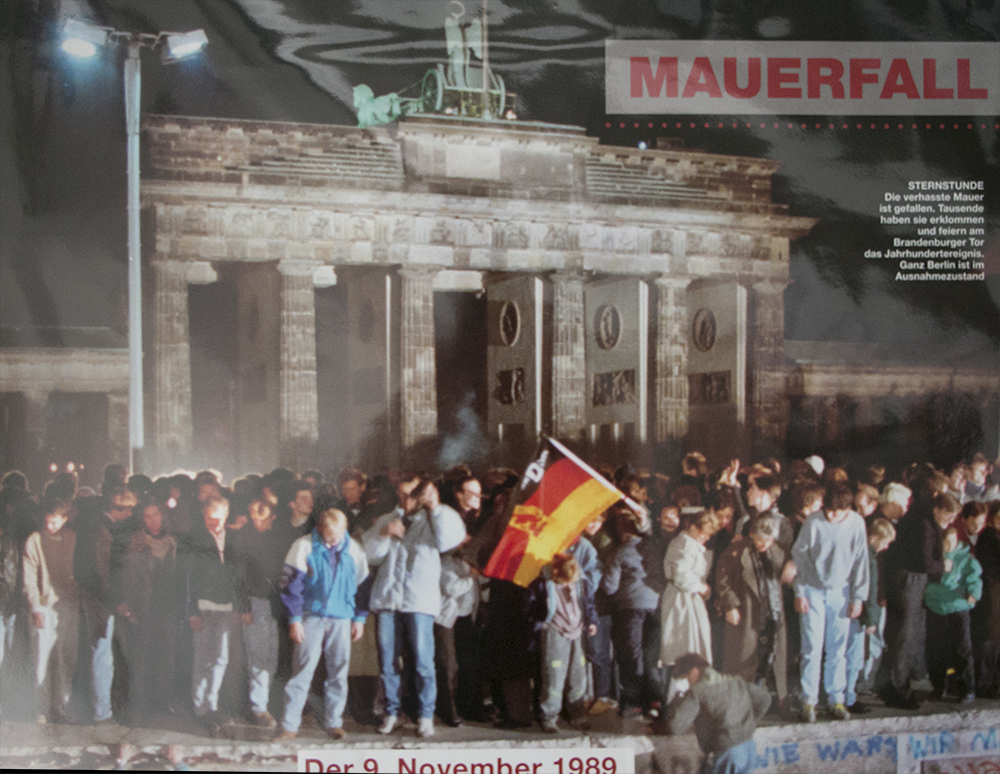 No, this is not the poster for a new James Bond movie called Mauerfall
Another former Eastern Bloc city, another museum full of Socialist detritus. More elaborate than the Museum of Communism in Prague, Dresden's DDR Museum occupies several floors in an appropriately stark building.
There are rooms full of artifacts and walls full of posters from youth rallies, evocative photos, and year-by-year timelines. Mostly in German, which made the visit less fulfilling for me, but this is, you know, Germany.
A common feature of these museums is reconstructed rooms and shops. What is this supposed to convey, exactly? That people had funny, square TVs in 1950? I knew that.
I am a sucker for abandoned currency, though. And abandoned film technology. And the Robotron!
Patrons start their visits on the top floor and work their way down, so it was at the end of my tour that I discovered the automotive collection, including the Trabbis that the members of U2 and I are so taken with.