Preparing for our two-week trip to Belize involved a new wrinkle that we haven't encountered in years.
What to do with the dog.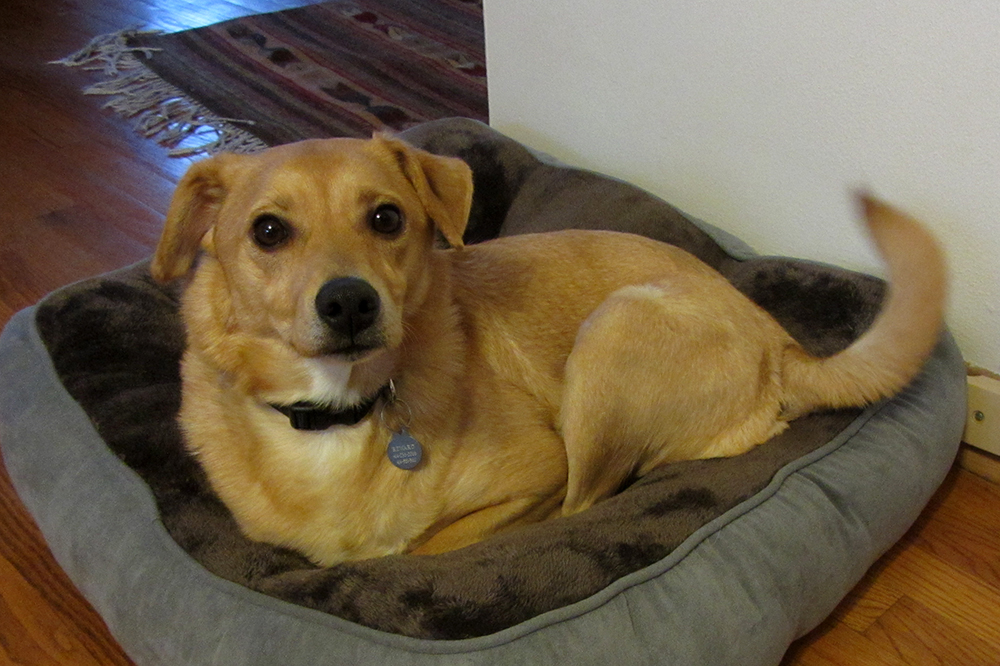 Meet Cosmo! He's a rescue mutt who joined our family last fall, and this is our first extended time away from him. Luckily, we have friends kind enough to look after him. Shortly after Karen dropped him off, I received this text from our dogsitter.
Attaboy, Cosmo. Remember who loves ya.
Next Stop: Belize. All it took was two short flights: Milwaukee to Atlanta to Belize City. At the airport, we were met by Jeff, a Couchsurfer who had contacted us the week before about sharing a ride. We piled into a junky rental SUV and headed west (east would have put us in the drink) to San Ignacio.
Mayan ruins abound in this area of Belize, two of which are very close to town and easily accessible. The next morning, we explored Cahal Pech, which may have once looked like this:
Now it looks more like this:
After lunch at the famous (apparently) Benny's Kitchen, we headed for the other nearby ruin.
Xunantunich is one of the earliest Mayan sites, and it's fun, too, because you can climb all over it (should we tourists be allowed to do that?).
Back in San Ignacio, we walked around as the shopkeepers were closing up for the night and discovered more of those stray dogs, this time using the decorative fountain as a drinking fountain.