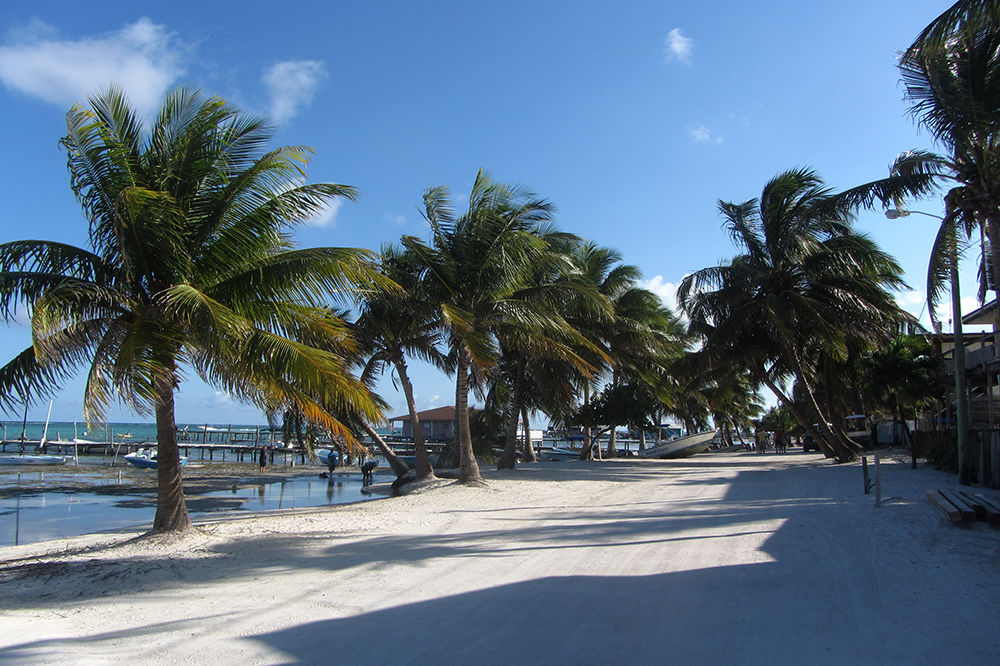 "I had a dream of San Pedro…"
Yup, this is that San Pedro, the one Madonna dreamed about in 1987. We split our Belize trip down the middle, opting to spend half our time on the mainland (Mayan ruins!) and half on the island of Ambergris Caye (scuba diving!).
On the mainland, we got the Mayan ruins out of our system and started heading east, toward the ocean. Couchsurfer Jeffery was headed south to Placencia, so we dropped him off on our way- only after comparing footgear.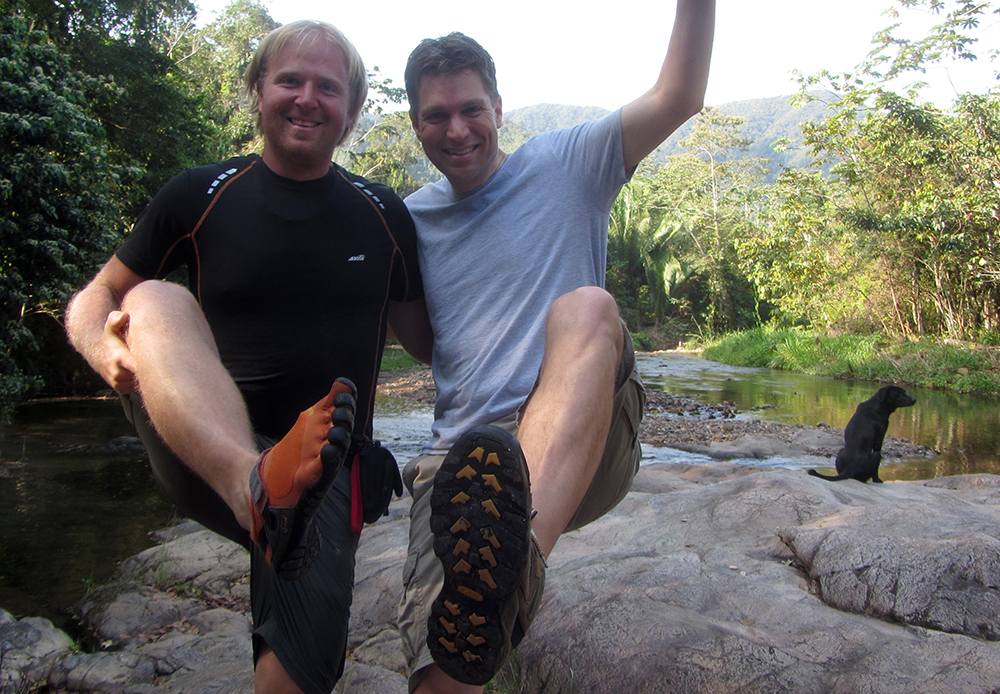 Karen navigated us to the Coastal Highway, imagining, well, a highway along a coast. Instead, it was miles and miles of bone-jarring bumps.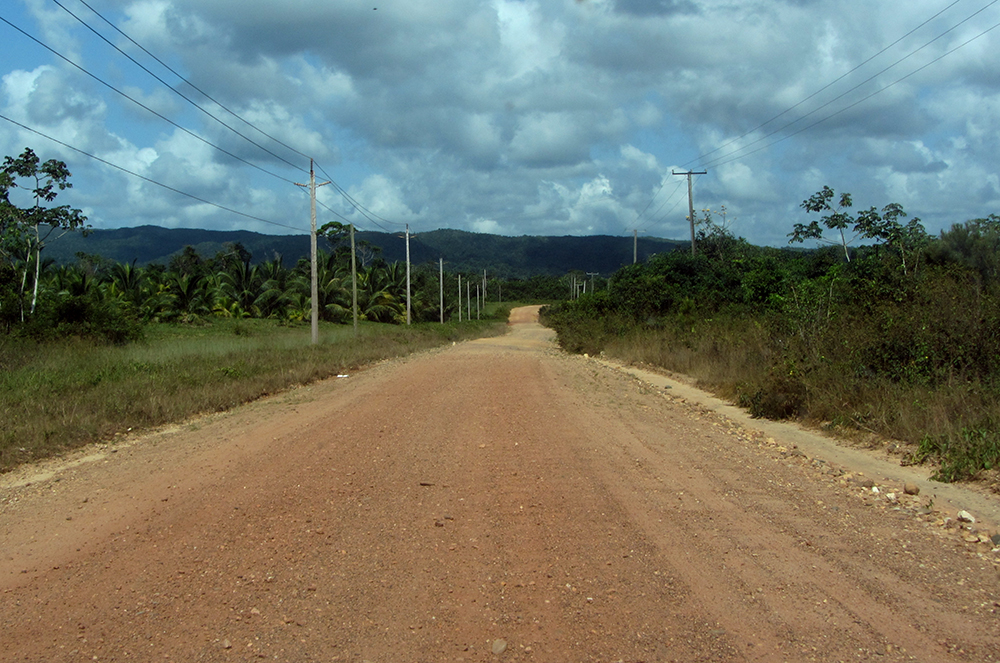 The rental agent didn't bat an eye when we returned our SUV- they must be used to vehicles coming back covered in an inch of dirt.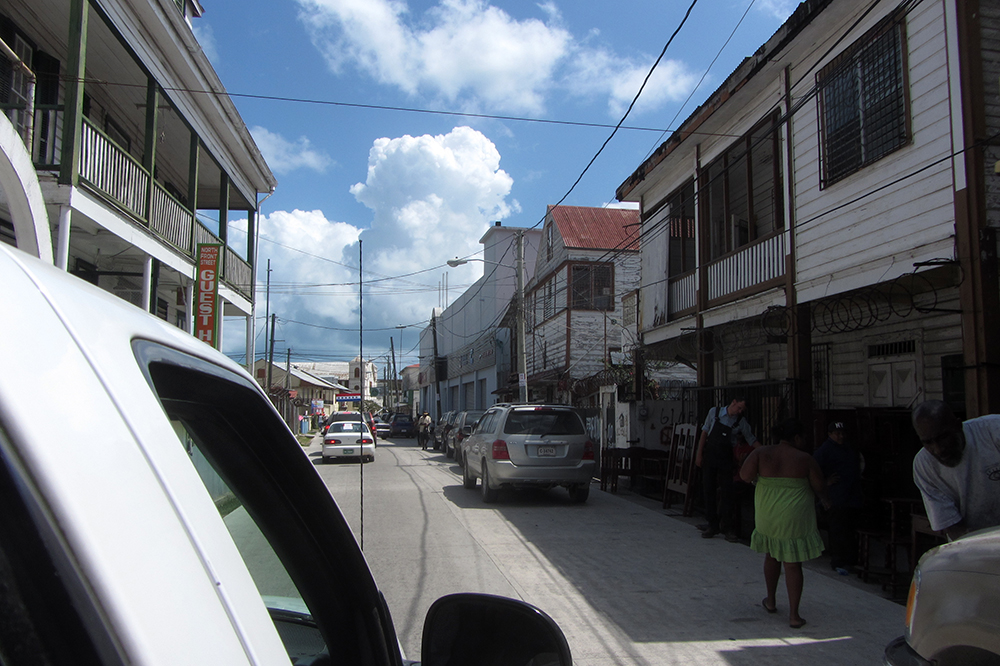 All we saw of Belize City was the route to the boat dock, and two bumpy hours later we were approaching a waterfront with a whole lot of scuba flags on display.
The sun, the sand, the laid back vibe- that's the Isla Bonita that enchanted Madonna. Local businesses have latched onto the name of the song, as in La Isla Bonita Real Estate and La Isla Bonita Internet Cafe.
At first, it was kind of hard to find the bonita in scruffy San Pedro. I could show you these photos and gush about the Hotel Del Rio being an amazing beach paradise…
… but it wasn't. Our (fairly cheap) hotel room featured bad lighting and uncomfortable beds in a room reminiscent of a concrete bunker.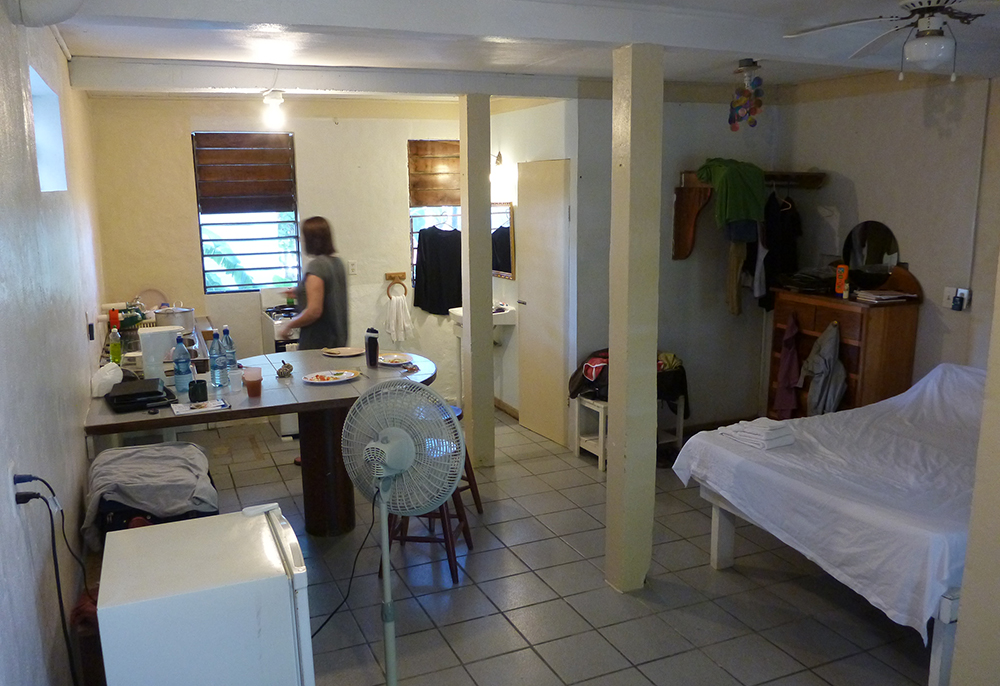 After a couple restless days, we decided to invest in our happiness; we packed up and moved to the Mata Rocks hotel, where we (willingly, happily) paid twice as much for a comfy room mere steps from the beachside bar. That's more like it.
San Pedro is all about the diving, and we got wet every day. Next stop: underwater.