Sadly, it required an aunt to die. My Aunt Meg was a traveler herself, having worked as a travel agent for many years. She passed away this January, and while attending her funeral I reconnected with cousins I hadn't seen in twenty years. Talking with Lisa and Jodi, who both live in England, led me to their brother Jamie: "Oh, Jamie lives in Istanbul. I'm sure he'd be happy to host you two."
That's how we ended up having this over-the-top Turkish breakfast on our first morning in Istanbul.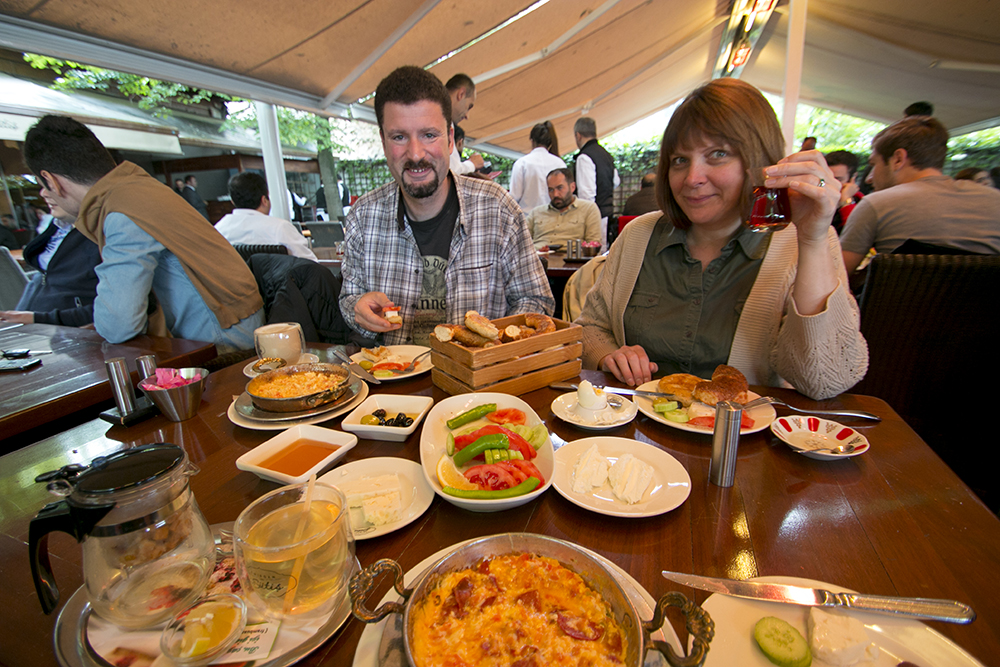 Jamie was an excellent host, putting us up at his apartment for a few nights and giving us an introduction to the city.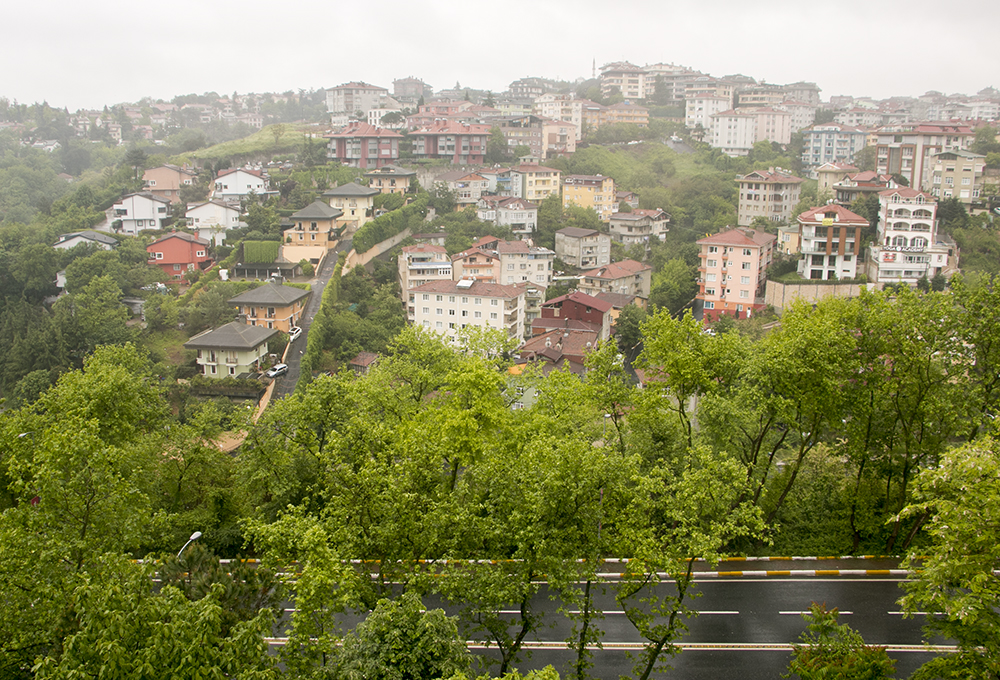 The view from Jamie's apartment in the northern area of the city
He took us to places off the tourist path, like Rumeli Fortress, with stunning views of the Bosphorus.
Like many places we've traveled, Istanbul has stray dogs wandering the streets. Here, I was happy to discover that dogs are spayed/neutered, vaccinated, and tagged.
Who knew we'd learn so much about Polish history in Turkey? That was just one of the many exhibits at the Sabanci Museum.
Turkey is a Muslim country, so no alcohol, right? Nah, Istanbul is the least conservative area of the country. Jamie was true to his Wisconsin roots, managing to find the best bars and happy hour deals in Istanbul. Our first stop was the swanky Tarabya Hotel.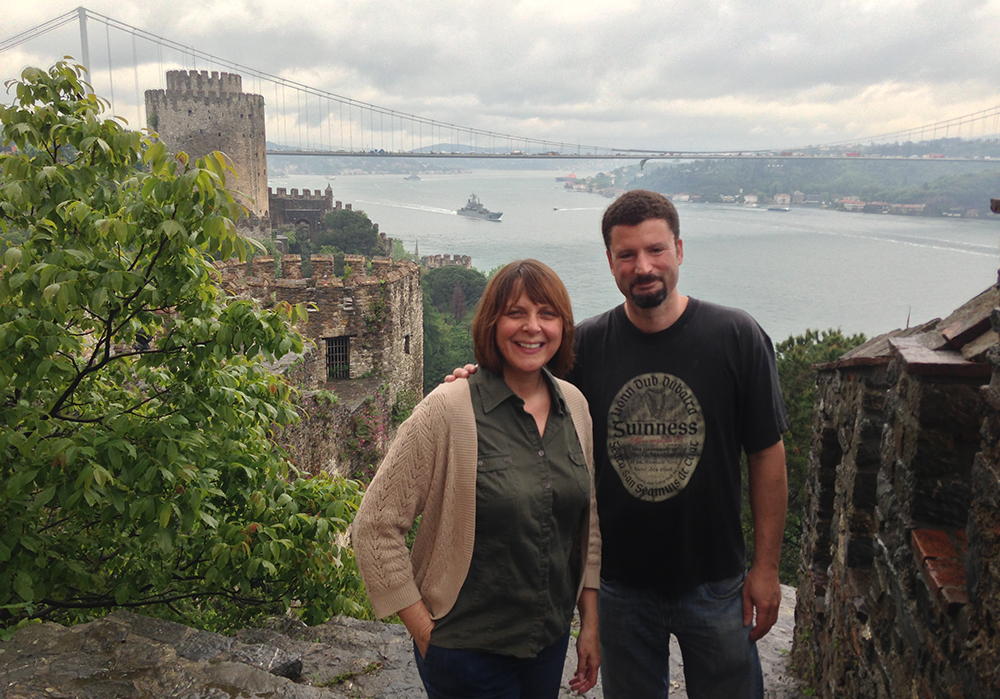 Jamie was a very easygoing, gracious host, getting two jet-lagged tourists pointed in the right direction to enjoy Istanbul.