You say Sophia, I say Sofya…
All right, this feels like cheating. I'm used to slogging miles from site to site while on vacation. Finally arriving at the museum/palace/ruin is like coming upon an oasis in the desert. Helps us burn off that tasty local food we treat ourselves to as well.
Here in Istanbul, however:
So what is that grand structure, visible from Galata Tower…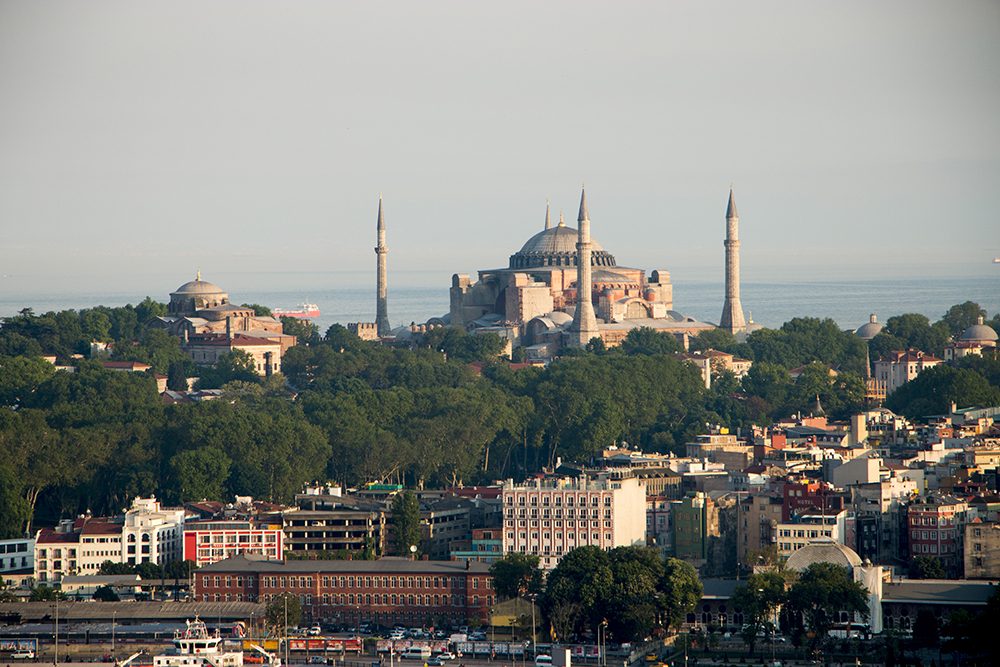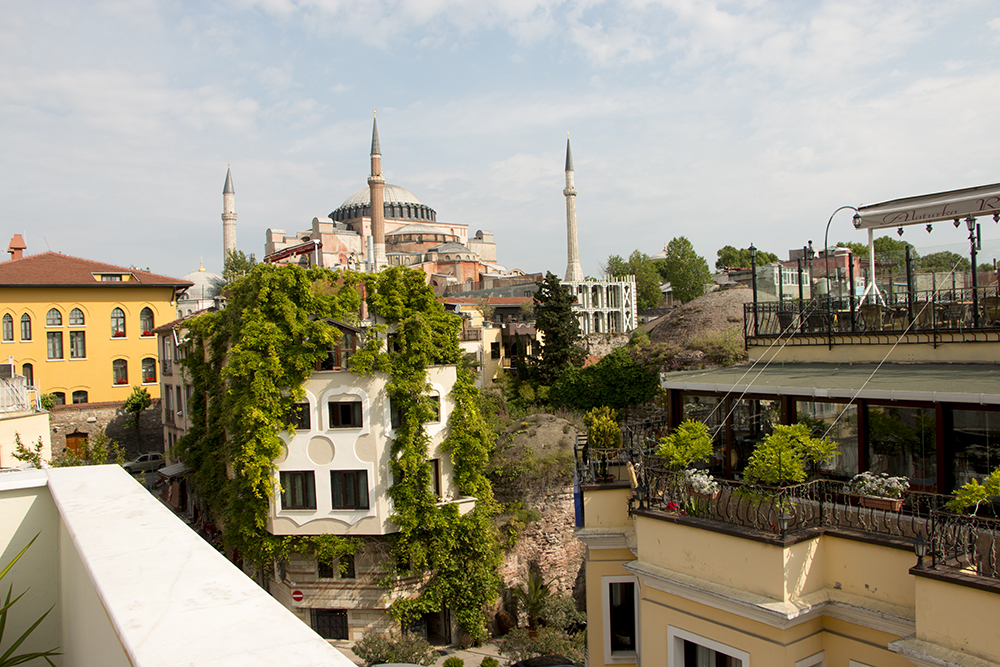 Fourteen centuries in the making, this is Hagia Sophia (its name when it was a church) or Aya Sofya (its name when it was a mosque) or That Big Museum With All The People Standing In Line Outside (what it is now).
In 1963's From Russia with Love, Sean Connery's James Bond ventured inside for a clandestine meeting with a Soviet agent.  Apparently, he came on a less crowded day.
We made our way inside and found an interior large enough to swallow hundreds of tourists and still leave us with some elbow room. The Virgin Mary and fragments of archangels share dome space with Ottoman medallions proclaiming the names of Allah and Mohammed.
Next door lies Sultan Ahmet Mosque, commonly known as the Blue Mosque, which is open to tourists outside of prayer times.
Wherever you wander in Sultanahmet (this whole area is named after him- not just the mosque), these two grand structures are always part of the backdrop.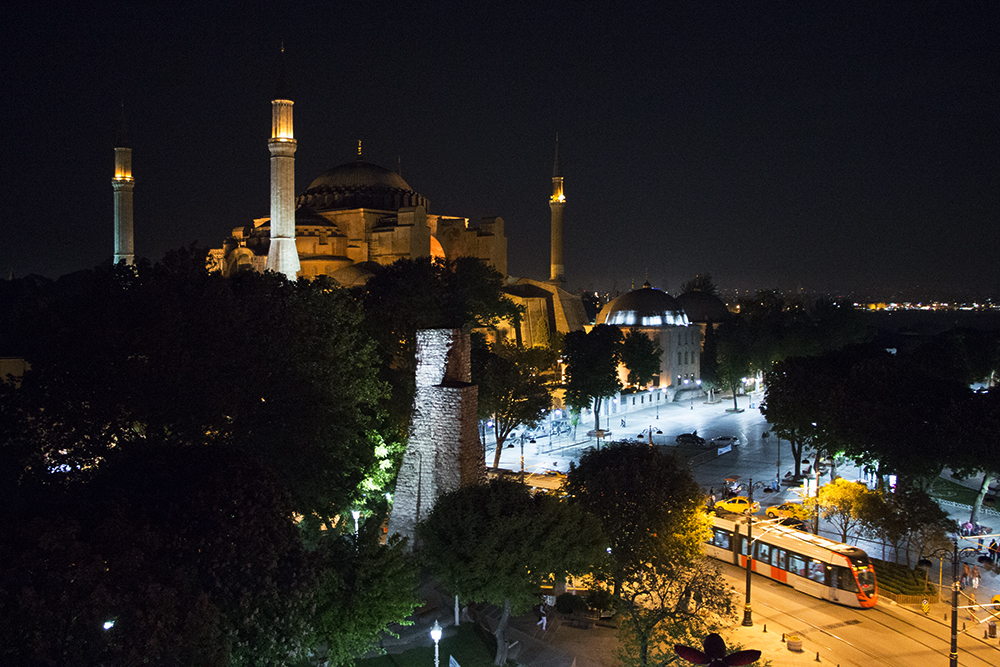 From Istanbul with Love: the skyline in 1963