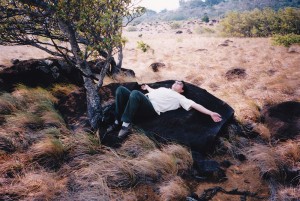 When I met Fernando in 1998, he was a lowly park ranger. Now, I've come to think of him as the Godfather of Guanacaste.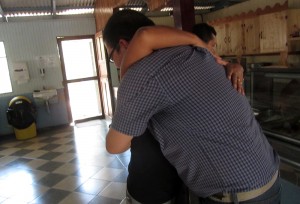 He seems to know everyone in Liberia, forever greeting acquaintances with a smile and a hug. A spirited conversation (mostly unintelligible to me) erupts, everyone laughs heartily, and then we are being shown to the best table or ushered through the gate without paying the entrance fee.
Fernando earned it. He may have started out as a park ranger, but he finished as el jefe of the entire park. Now, with a PhD under his belt, Fernando is the BMOC (Big Muchacho on Campus). He teaches business classes at two universities, as well as volunteering for a local organization helping women start small businesses.
I am particularly susceptible to falling under Fernando's spell, since having a native Spanish speaker with me makes the ride so much smoother. Oh yeah: the ride. Fernando has a car, and morning after morning he picked me up and shuttled us off to another tourist hotspot, be it his favorite beach (Playa del Coco) or the local volcano (Volcan Rincon de la Vieja).
On my last evening in Costa Rica, Fernando chose a nice restaurant on the outskirts of town, and I chose ceviche. We both requested our entrees without mayonnaise, so, interpreting this to mean that we love mayo, they drenched our chips in it (plus ketchup). Yuck.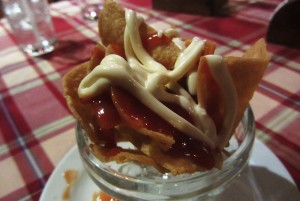 It was a low-key meal. My thoughts strayed to flying home and re-entering the workforce after 21 months of (intentional) unemployment. Then they wandered to nostalgia for my previous trips to Costa Rica, when I first met Fernando. Those days, I realized, aren't lost- there's still fun to be had in CR, and after all these years, Fernando is still sitting across from me (and translating for me… and shuttling me around… and booking hotels for me).
Muchas gracias, amigo.
Makes me think I should hook up with a friend on all my future trips. Hmm, who do I know in the Czech Republic? And Kenya? And Antarctica?